My mom once sent me this photo, accompanied only by the subject line, 'What is it?'
Correct answers include: A towel.  A deranged towel baby.  The Hampton Inn housekeeper's cry for help.
So in that same spirit, I ask you, friends: What is it?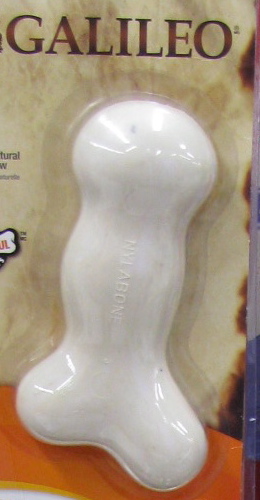 Need a hint?  Here,
perhaps a little context would help.
Here it is on display with other similar products: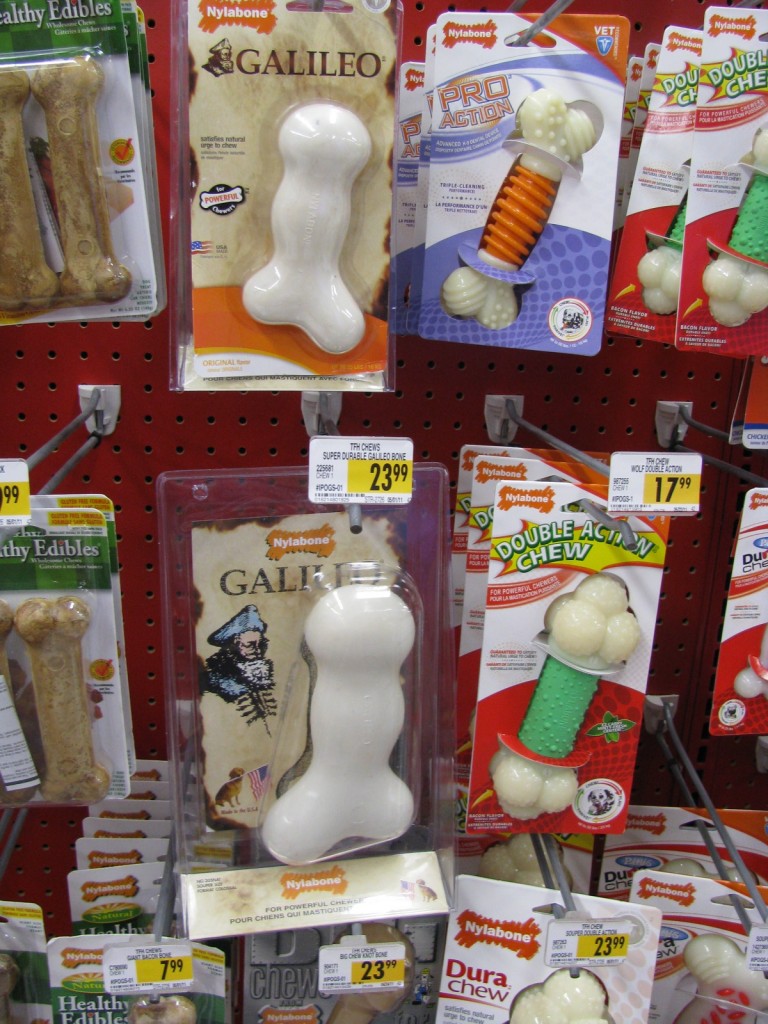 So, in this case acceptable answers would be:
A dog bone.
Product development failure.
Potential dildo for ladies too embarrassed to shop at an adult store.
The last time Nylabone lets college interns have any actual responsibility.