One of the great things about growing turnips is just how easy they are.
Toss a handful of seed into your garden bed in late August, and by the time the bean stalks and winter squash vines have died off, the young turnips are already shooting up, broadening their purple shoulders.
Of course, the downside to this type of planting is that there may be some overcrowding and you'll have to spend a tedious afternoon thinning them out (or in my case transplanting them, as I can't bear to see a seedling go to waste).
The other potentially great thing about turnips is that they're a multipurpose plant.  You can eat both the roots and the greens, if you're into that kind of thing.  Unfortunately I've realized that I detest turnip greens.  They are like little mouthfuls of bitterness, with spiny hurtful leaves that prick you while you harvest and prep them.
I really wish I liked them.  But I'm sorry, I don't.  And based on their prickly- and bitter-ness, it appears that they don't like me either.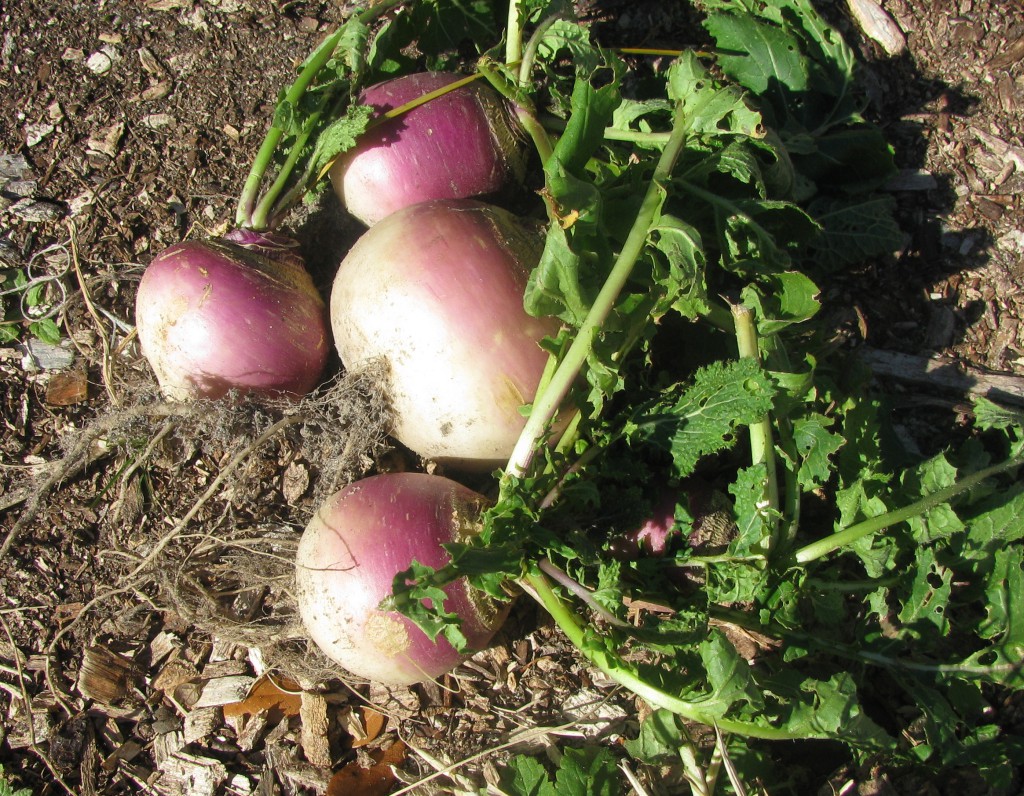 But the root?
Now that's a different story.
Not only are they lovely to look at—perfect spheres of creamy white and blushing purple—but there are endless ways to prepare them.
For now, this one is my favorite: a turnip gratin with goat cheese and cardamom.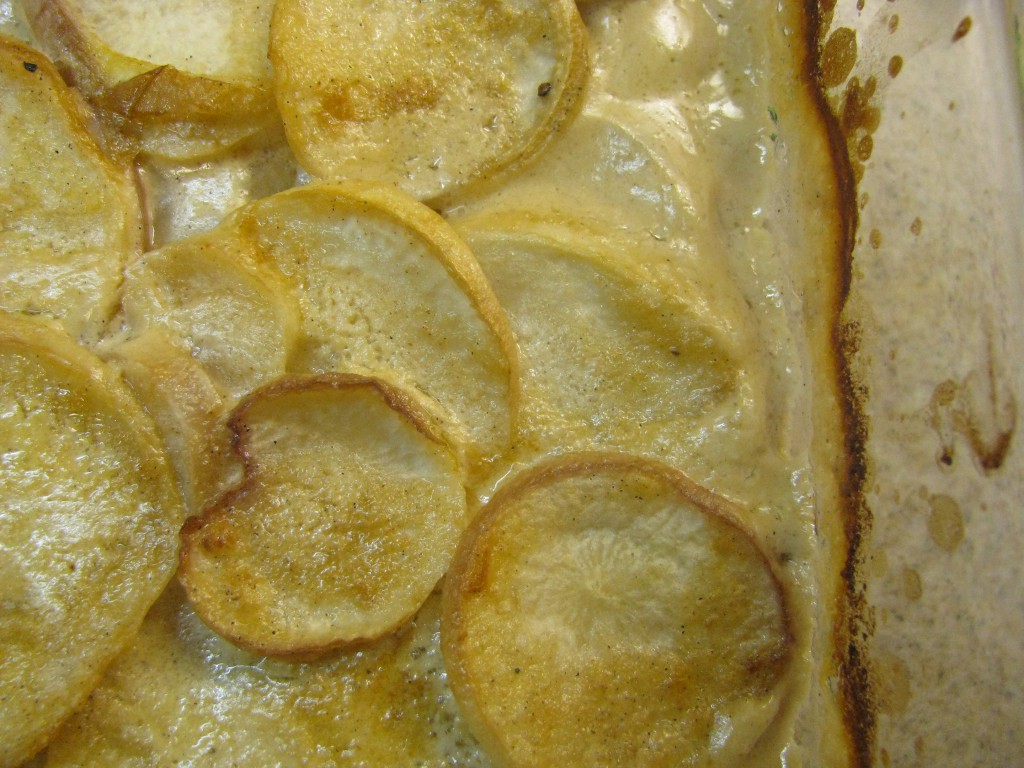 The ingredient list comes from The Vegetarian Compass; the technique from Nigella Lawson.
I'm not ashamed to admit that I ate half the pan by myself.
If you wanted to make it even creamier, you could substitute half-and-half or cream for the broth, but I thought it was perfectly delicious as-is.
That, and I don't want to have to buy new fat pants.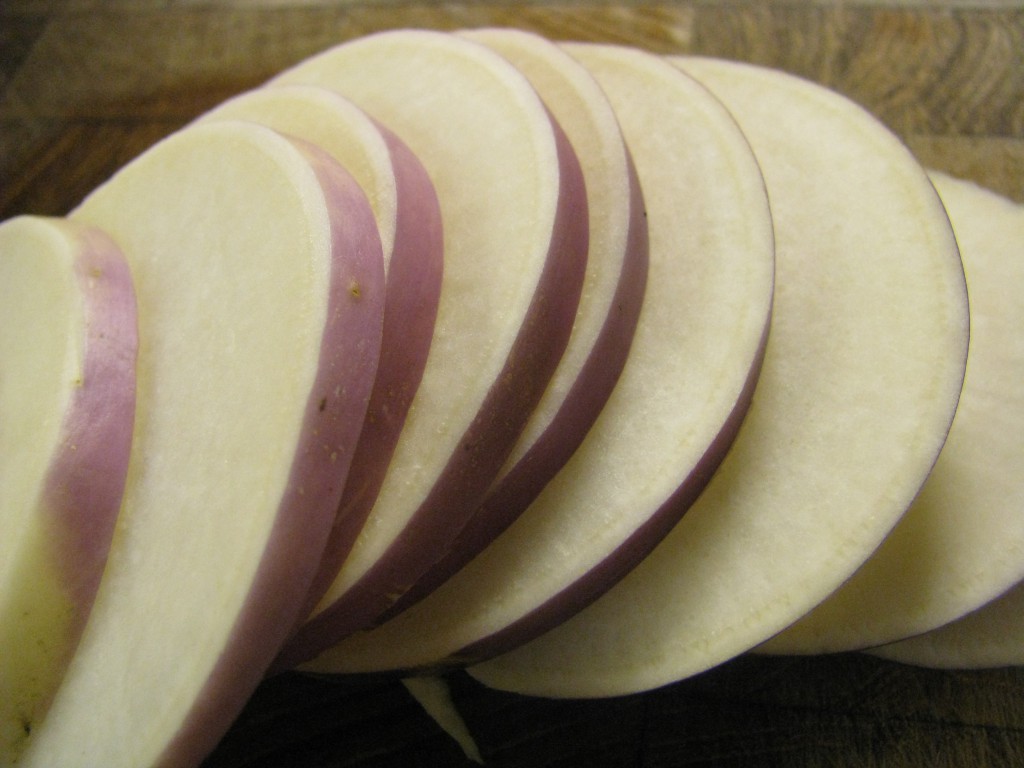 Cardamom Turnip Au Gratin Recipe
adapted from
The Vegetarian Compass
1 ½ to 2 pounds turnips (about 6-8 medium), washed and trimmed of any leaves or 'woody' spots 1 cup vegetable broth (or boullion) 4 oz. goat cheese 1 teaspoon ground cardamom salt and pepper to taste
Preheat oven to 375°.  Slice turnips very thin, about ¼ inch or less.  In a pot over medium-high heat, combine broth, cheese, and cardamom.  Stir until cheese has melted.  Add salt and pepper to taste.  Add the turnips, and stir until evenly coated with the sauce.  Remove pot from heat, and pour everything into a square casserole dish.  Make sure the turnips are evenly spread out, if needed.  Bake, uncovered, 35-45 minutes until the turnips are tender and the top is golden brown.